Up in the cloud: how one hotel group is using IT to understand guests better
Aug 19, 2013
Hotel groups are increasingly looking at their IT departments to ensure that the information infrastructure is in place to be able to analyse the booking behaviour of guests. Metaphorically speaking, it seems the answer is to look up.
The development of cloud-based central property management and reservation systems help hotel chains to sharpen their ability to centrally audit true revenue production and availability. This development is one that should be followed keenly.
Earlier this month, Jurys Inn Hotel Group chose to implement such a system across its 32 hotels in Ireland, the UK and the Czech Republic. With this new IT platform, the brand intends to gain accurate view of last-minute room availability across the group. Overall, the group is planning to centrally manage room reservations and bookings, hotel inventory and other related aspects. As for guests, there are benefits that make their experience better.
EyeforTravel's Ritesh Gupta talks to Shane Doyle, Group IT Manager, Jurys Inn about a technology roll-out that is expected to complete this year.    
EFT: What is the new cloud-based central property management and reservation system all about?
SD: As part of a £1.7 million investment in new software and technology upgrades, we have deployed a PMS (Property Management System), ORS (Opera Central Reservation System) OWS (Opera Web Services for connecting to the website) and OCIS (Customer Information System for loyalty system). The various components use one database which means all components are all dealing with information in real time. The plan is to get more intuitive and adapt to ever-changing customer behaviour.
The system will therefore significantly enhance our management system capabilities and services offered to over three million guests who stay in our hotels every year.
EFT: That's a big investment. What were the key things to consider?  
SD:
·          We looked for a system that fitted in with our strategy for cloud-based solutions. The existing system had limited functionality and required updating.
·          As with any major investment, cost was also a major consideration.
·          We ensured we selected a system that our employees were able to transfer to efficiently and that they found easy to use.
·          As a growing hotel group, which is constantly changing and upgrading its offering to fulfil customer demand, we also had to ensure the system could sufficiently meet our needs in the future.
·          Jurys Inn is also embarking on a complete replenishment of its hardware, and as part of the Group's sustainability and corporate social responsibility strategy, all hardware selected as part of the investment is low energy, which is extremely important to the group.
EFT: How do you think cloud based solutions will change the way hotels operate and how they serve guests?
SD: The benefits of the system being centralised in the cloud means we make it easier for guests to interact with the system directly from checking in and out via a smartphone. By giving our teams a minute-by-minute overview of what is happening in our business, the new system will allow us to deliver significantly enhanced services to our customers. This includes a more accurate view of last minute room availability across the Group, the ability to offer an improved range of offers and special promotions, as well as cross-selling between properties.
EFT: Centrally analysing and managing room reservations and bookings, hotel inventory, accounts and billings is a clear opportunity. How did you approach this opportunity? 
SD: The new system provides the ability to centrally audit true revenue production and availability.
Furthermore, it ensures that we can potentially sell every last room at each property because availability matches provide our sales team with potential leads. We can capture group value as well as property specific value which provides us with a more holistic approach. For example, a guest is visiting Leeds for the first time but has stayed at various other Jurys Inn hotels in the past. With the new system, their preferences will be recognised and replicated offering an enhanced customer experience.
EFT: How does Jurys Inn plan to focus on mobile devices – and in particular smartphones - to enhance the planning and booking experience as well as the stay of guests?
SD: We are currently redeveloping the Jurys Inn website and within this we will be implementing the latest responsive design techniques to ensure users get the same experience whether they are viewing the site from a mobile tablet or desktop computer. The new online express check in system, which the group will be trialling later this year, is designed for users to check in from a phone or tablet prior to arrival, similar to the service offered by airlines.
In addition to the new property and reservation platform, our new technology investment includes the upgrade of the Wi-Fi network and roll-out of a high-speed fibre internet service across its estate – catering for the need for increased connectivity as guests are now travelling with up to four wireless devices.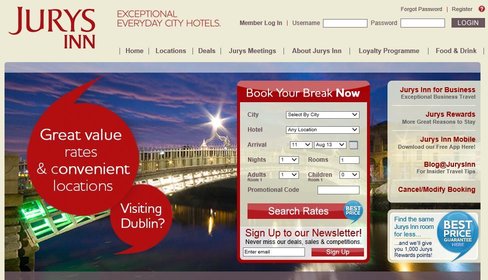 EFT: What are the main challenges to be expected when working on such an initiative?
SD: The new system was installed to enhance management system capabilities and services offered to three million guests per year, which is obviously a challenge in itself.
We have seen the number of visits to our website from mobile devices grow by over 85% between January last year and January this year, and our mobile revenue double in the same time period. A system had to be able to cope with demand which is expected to grow even further in the future. The new system had to allow us to cater better to business and leisure travellers using smart phones and tablets to book our rooms and meeting facilities in the move from desktop to mobile.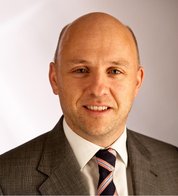 Related Reads
comments powered by

Disqus