Nov 13, 2012
INTERVIEW: Are you still only focusing on response-driven metrics for mobile? Well maybe now it is time to think about brand building too!
Mobile marketing has been largely used as a response driven channel but that is changing. Initiatives such as video ad campaigns, backed up by effective audience targeting, has pushed the case for brand building via mobile, too.
This additional value has resulted from the fact that ads via mobile are being delivered to the target audience at the most relevant times, and advertisers are also getting more confident about the engagement levels via this platform.
There is a misguided belief that mobile devices are exclusively for facilitating transactions, and that investment in brand building is unnecessary, says Jeff Senior, executive vice president, marketing and sales, Fairmont Raffles Hotels International. His company firmly believes that it is definitely going to strengthen ties with its customers as it makes more services available to them.
In this exclusive interview Senior explains to EyeforTravel's Ritesh Gupta why it is necessary to consider mobile for not only lead generation but also brand building and customer service. He also expands on budget allocations for mobile and why optimising messages and attribution are important.
EFT: What has pushed the case for spending more on mobile marketing?
JS: Mobile devices are always on and consumers are using them to access the Internet when it is convenient for them. They no longer have to wait to be in front of a computer to complete tasks.
Guests accessing our sites via a mobile browser are generally very task oriented. They are looking to book a room, retrieve an existing reservation, login to their account or find specific information.
By contrast, in our experience, tablet users behave much more like desktop users. With over 50% of total Internet traffic expected to come from mobile devices in the next few years it is imperative that organisations prepare for this shift. Although conversion rates are lower on mobile devices than tablets or PC's, consumers have an expectation that the brands they work with should make it easy for them to do business together. If consumers are not able to complete their tasks using their preferred browser they will look to other competitors that can fill that need.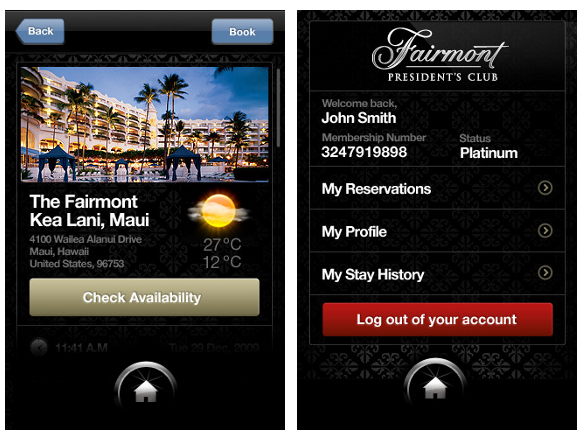 EFT: What is your main focus for mobile marketing? Is it for brand building or lead generation?
JS: We consider mobile marketing for all of the above. Our guests have the expectations that our brands deliver excellent customer service. By making mobile services available to them we are extending our relationship with them and meeting their needs.
Avoiding investment in the mobile space could lead to the buildup of negative sentiment about a brand. Much like PC users, mobile users utilise search engines to find things they're interested in. Utilising well-crafted mobile search campaigns is critical to capture leads for your brand. There's a misguided belief that mobile devices are exclusively for facilitating transactions, and that investment in brand building is unnecessary.
However, if you take the broader view that every experience a consumer has with your brand, regardless of channel or device, impacts their opinion of your brand, marketers would be well served to focus on mobile with brand in mind.
EFT: What do you make of conversion rates on tablets and smartphones? Also, how should one go about allocating budgets?
JS: The line between even mobile and tablets is blurring as tablets get smaller and mobile device capabilities become more robust. Moving forward, organisations must take a mobile first mentality when building websites. This will cost less than trying to build mobile optimised sites from platforms that weren't designed to support mobile. If mobile is baked in to your design and development cycle the incremental costs are more manageable. A mobile first approach does not diminish the importance of a desktop site or the traffic an organisation receives from it. This is a framework to ensure that your site or online campaign supports multiple browsers – and therefore is developed from the consumer out - from the start.
When budgeting for mobile it is important to keep in mind that it is the price of being in business today. Mobile has the potential to allow brands to have closer relationships with their customers. Customers are willing to share more information with brands that they trust in exchange for convenient services. The most basic example of this is location-based marketing. In exchange for sharing their exact location consumers receive access to information or offers that are relevant to them and it allows them to keep in contact with their network. Marketers need to look beyond the simple cause and effect and ROI and start thinking in an integrated manner and to look at the true potential of mobile when allocating their budgets.
EFT: Is mobile fully integrated into your marketing efforts and how do you go about this?
JS: From a messaging perspective, it is quite imperative that if your organisation is sending promotional messages, newsletters, and so on via email, then that communication must be optimised for mobile devices. Since they've shared their contact details, this is obviously an engaged audience, so the last thing you want to do is alienate them through a frustrating experience.
Similarly, many consumers that are active on social media are accessing those channels through a mobile device. Consequently, it's important that there are no barriers to your social content (such as customised tabs, contests, landing pages and so on) from mobile platforms.
EFT: Attribution is an important thing to consider. How do you know that consumers' buying decisions are driven by mobile devices?
JS: We do feel that attribution modeling is valuable in terms of providing useful insights into the researching and purchasing behaviours of our guests and from the perspective of maximising returns by investing in the appropriate mix of media. A sophisticated analytics solution that supports 'campaign stacking' is required to achieve any meaningful insight on the attribution front. Ideally your analysis would look at activities across as many touch points as possible including visits to any proprietary website, email, natural and paid search, display, along with social and mobile. Attribution modeling is often particularly important for mobile and social since those channels may look like poor performers from an ROI perspective at first glance; however, when you look at the broader context, they are typically in the overall mix of a consumer's activity.
Related Reads
comments powered by

Disqus