Feb 27, 2012
When a travel technology company moves from powering a single platform based around travel reservations to one offering a product suite to address the convergence of multiple customer communication channels – including social and mobile – there is a reason behind it.
To reflect this ezRez, the Software as a Service Company which has been providing travel reservation solutions since 2003, has rebranded as Switchfly (www.switchfly.com).  The company believes strongly that the travel businesses need a technology platform that addresses communication needs across the entire business, rather than operating in silos. Here Pamela Whitby talks to Dario Ambrosini, the company's Vice-President of Marketing, about the rationale behind the company's shift in focus, its recent acquisition and partnership and what is on the horizon in an ever-changing environment.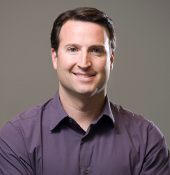 Dario Ambrosini
EFT: You have recently acquired Topguest, a startup that ties customers' geo-located social media activity with existing loyalty reward programmes. What was the motivation behind this?
DA: There were two primary reasons for the acquisition. Firstly we thought it was a great fit with what our loyalty card customers [which include the likes of American Express, JetBlue, Lufthansa, and United Airlines] were after. A lot of them were looking to enter the social and mobile space and we thought Topguest was delivering an excellent product. Secondly it was a very good fit with our existing platform. To elaborate a bit, we have launched a number of innovations with our loyalty clients over the past few years, such as allowing loyalty points from hotels to be redeemed for flights, and dynamic flight awards where the price of an airline award ticket is based on the market price of that ticket as opposed to say the fixed increment of 30 or 40,000 points. We worked really closely with these clients to develop products and a lot of them were asking for a Topguest-type offering. So that is where it started. As we started looking at Topguest's platform we realised that with not too much effort we could leverage a lot of our own existing technology platform – for example our connectors to the loyalty point banks and our ability to  different messaging by customer segmentations, .
EFT: What are the timescales for integrating the product and completing the product offering?   
DA: It will be fairly straightforward so we are looking at just a few months. Soon all existing Topguest functionality will be integrated with the existing Switchfly platform, allowing us to move ahead and expand on that functionality.  By the summer we expect to be fully innovated.
EFT: There is plenty of competition so how will your offering differentiate?
DA: Of course there are other similar products that are based on the concept of check-ins and of leveraging social media. Just like Topguest, there are many other small companies that leverage Twitter geo-tagged tweets, Facebook Places and Foursquare check-ins.  But in terms of a company that has a white-label product that allows clients to launch their own company-branded check-in service - for example, what United Airlines launched with Topguest in December - I believe that Topguest is the only company in the world that is doing that today.
EFT: Would you agree that location-based marketing is the holy grail of the mobile business?
DA: Absolutely yes. When you think of what marketers are trying to achieve, relevant offers.  This means knowing who the end user is, where the end user is and what the end user wants. Location-based services, based on check-ins, allow you to capture those first two. So you know who I am and you know where I am and if you take advantage of some of the data - and some of the histories - you can probably figure out what is it I want. That way you can start to do some localised offers that are relevant to the end user; that is very powerful for a business.
EFT: Another new development is the proposed launch of a digital wallet? Tell me a bit about how this will work and timeframes for rollout.
DA: We're launching that this year. Any time you purchase something online you're using a type of a digital wallet. So the premise we use is simple: we allow loyalty programme members to use points to purchase merchandise online. With United and PayPal – our beta partners – we are going to convert United Airlines MileagePlus points (the airline's loyalty programme) into a digital currency that can be used to purchase goods and services through PayPal. United will determine which online merchant is eligible to accept points, and when a programme member chooses something from a United approved merchant, MileagePlus points will be shown as a payment optionand then deducted from the member's account.
EFT: So a bit like how you would use mileage points to purchase merchandise from a catalogue?
DA: Yes but in our view the catalogue is going the way of the dinosaur. As a customer you now have a lot more choice – you can now go to a large retailer that United has decided to partner with rather than using a catalogue. United has a lot more control and the online experience helps to achieve better customer segmentation, and in turn more relevant offers; they can make more things available to their best clients using select merchants. All this helps provide levers to provide different customer segments with the best possible experience. 
EFT: Talk me through the implications of the convergence of multiple communication channels and how businesses best equip themselves to manage this change
DA: There has been a huge fragmentation in how customers interact with companies.  We have generation X versus the baby-boomers versus the so-called millenials.  Some people like to use travel agencies or call centres, while others like to make decisions on the go from their mobile phone. There are multiple different channels being used by people, all of whom drive significant revenues for airlines and hotels.  What we're seeing is that if a company wants to be successful they need all those interactions in the same database. Convergence is about being able to see across all communication channels - to see how or where your customers are interacting with you three months before they travel, days before and also during their trip. Travel businesses need to be able to take this information and capitalise on it to deliver the best possible customer service.
EFT:  In your view what should travel businesses be doing to succeed in a fast-changing environment?
DA: They have to adapt quite a bit and we believe clients who adapt faster to technology are going to be more successful going forward. Today, the most effective way to communicate with your customers is through technology. They need to embrace the fact that there is such huge fragmentation within their customer base and the best way to bridge that is with technology.
EFT: Give me an example of how successful companies have embraced change or a new technology versus a company that hasn't
DA: Well I won't talk about failure but let us consider JetBlue and United Airlines, one a low-cost carrier the other a legacy carrier.  Now JetBlue have really embraced social media as a communications channel. They've done a good job of understanding that their customers are using this channel and they needed to embrace and understand it as quickly as possible. Today they are recognised as being one of the best at doing this.  United MileagePlus, on the other hand, launched Hotel & Car awards in 2009 and have done great job of positioning themselves as the frequent flyer programme that wants you to use miles to get a great deal. In an ever competitive market they wanted their frequent flyers to use as many miles as possible and considered various technology options to deliver that promise. It's been a very successful programme that delivers significant value to customers.
EFT: What does the travel businesses have to learn from other sectors in term of developments in mobile?
DA: A lot.  And I think they have learned from their experiences with online travel. We've seen many travel companies hire people from large scale retailers who are pioneers in online space. They realised that a lot of online retail best practices across any industry. Looking at best practice across industries is a great thing to do. Mobile as a customer channel will definitely evolve faster than online. It took travel companies some time to understand just how important online was and to hire the right people. They probably won't make the same mistake with mobile.  
EFT: Looking to the future, what sort of exciting developments can the travel industry look forward to?
DA: We're obviously biased as we think that mobile and payments are the future which is why we've decided to invest in those products. Beyond that the buzz word is data. It's clear that there is so much data being saved and the customers are more comfortable with sharing their data as long as the companies can make a decent offer and the relationship is one based on trust.   
EFT: Is this a ground-breaking period of change?  Are we going to get to a point where things flatten out and don't change much more?
DA: I don't have a crystal ball but on a more generic level I would say there's always something new and disruptive that comes along every three to five years. Just because we don't know what the next big thing is, doesn't mean it's not going to happen. The key is to be flexible and embrace new technology as it develops.
Switchfly will be speaking at EyeforTravel's upcoming Social Media for Travel conference in San Francisco on March 5-6 http://events.eyefortravel.com/social-media
Related Reads
comments powered by

Disqus