Getting rate efficiency right can boost the bottom line
Oct 26, 2012
You make think it is not worth taking on a 'discounted' group for midweek bookings but this may in fact be more beneficial than you think. With the help of Liz Uber, vice president of revenue management at Pillar Hotels & Resorts, EyeforTravel's Ritesh Gupta gets to grips with why rate efficiency and knowing your market are so important.
Rate efficiency is identifying the right mix of business based on what you might actually receive from each segment, different to what segments you think you might want. In addition, rate efficiency helps hotels determine where they need to put their sales efforts to ensure they are growing the right parts of the business.
When analysing your mix of business and ultimately your rate efficiency, knowing your customers is very important. If you have a segment or company that has low rate efficiency, then a hotel needs to identify how they can replace this business. This is really done through identifying what business is out there and what it could potentially bring to the table. If you don't know what other business exists, is it difficult to know if you are getting the right customers through the door.
Uber says analysing the efficiency of your rate management is important when it comes to driving the right business and sales efforts. As an example Uber says: "We have had hotels that didn't want to take government mid-week because they believed this was a 'discounted segment'. But after taking a look at their mid-week rate efficiency it became very clear that their government rate was actually higher than their negotiated rates and probably a better piece of business."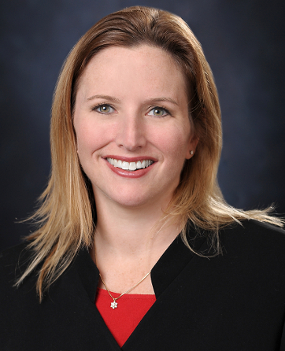 This exercise also proved effective with a hotel that wanted to close out third-party rates mid-week because of the commission paid for those rooms. "But again, when you comparing our government and negotiated rates at this hotel it was pretty obvious taking some OTA business mid-week would actually help us grow ADR," says Uber.
With this knowledge you might change your sales focus and start focusing on government business in the market; or you might work with OTAs to determine if there are additional opportunities for you to maximise return.
Unsurprisingly, EyeforTravel wanted more detail.
EFT: How can hotel companies establish how much to discount their rates to find additional negotiated or leisure business?
LU: I think this is based on a lot of factors and is a moving target. For example, during slower times hotels might find they need to increase their discounts whereas during the busy times this is not the case.
In heavy leisure markets hotels will probably need to discount rates less because the compression is there to drive rate on weekends. But in less leisure focused markets you might find you need to discount more to attract whatever leisure business is in the market. When it comes to negotiated business, again doing a quick displacement will really help with determining this. If you are in a market that sells out almost every Tuesday or Wednesday then you probably need to discount less unless the company is going to pick up shoulder night business. Prior to negotiating that business you really need to determine what the company is going to bring to the table to help a hotel achieve its' goals.
EFT: Can you list dos and don'ts for optimising rate efficiency?
LU: The key is:
•   To breakdown your hotels' rate efficiency at least quarterly and work on strategy based on that information. I would look at this both weekday and weekend as well as seasonal if you are a seasonal hotel.
•   Look at the data by sold-out days (the team at Pillar has looked at Tuesday or Wednesday for most of its hotels), to see what is preventing the group from driving rates as much as it would like.
•   Be careful of changing your strategy before your giving some a chance to work.
•   The other 'don't' is implementing a strategy and never going back to ensure it is working.
EFT: How best can you adjust to changes in the market?
LU: Be flexible and keep your options open. You might find an account now that is not the right piece of business for you today. However that might all change in 30 days or six months based on what is happening in the market.
Know your market and know what is going on. One of the biggest opportunities is to understand your pace. This will let you to react and push rates/restrictions when the opportunity presents itself or pull back when you are not seeing the pace of pick-up. Obviously, the biggest challenge with this is that in some markets what was typical pace 90 days ago is now very different. In some hotels if you had 30 rooms on a Tuesday the week prior- you were certain to sell out; now that might not be the case. Looking at pick-up, pace and opportunities on a daily, and sometimes hourly basis is key to ensuring your success in the future.
EFT: What sort of benchmarks help to assess the performance of rate efficiency practice?
LU: Overall the closer your retail rate and your lowest rate are to each other the more efficient your hotel is and ideally the better rate strategy you have in place. Obviously, setting your retail rate at something that makes sense and will sell is also a big piece of the puzzle.
Related Reads
comments powered by

Disqus