Aug 31, 2012
INTERVIEW: From the convergence of social and mobile to developing personalised deals and device responsive websites, marketing teams in the travel industry have their work cut out. EyeforTravel's Pamela Whitby spoke to Paolo Torchio Vice President, E-marketing & Revenue Consulting for Sabre Hospitality Solutions who cuts through the hype and outlines why he believes relevance is so important.
Where should travel firms be focusing their marketing energy when there are so many different opportunities resulting from the convergence of existing platforms as well as the arrival of new ones? There are so many questions around mobile marketing so EyeforTravel went in search of answers and Sabre's Paolo Torchio was happy to help.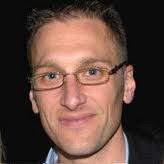 EFT: For you what are the big trends in marketing right now? And what could prove to be hype?
PT: The convergence of social and mobile is the biggest trend of recent years and a big focus, There is a constant stream of new opportunities in the form of mobile services or social sites vying for consumer attention. Near Field Communication, Google Wallet, Pinterest, Foursquare, Path and so on are just a few.  All of these come with the promise of being the next big thing and all offer a way to reach engaged consumers via advertising.  In each case the promise is to be more and more relevant and targeted.  Consumers don't have much time or attention span, so many of these sites will just not survive or deliver on that promise. The question should always be: does the effort warrant the return for the time and cost required to invest? 
Keeping an eye on the basics while taking advantage of the new opportunities is still key. In other words think about social and mobile can help support your overall goal of acquiring new customers through search and paid advertising and engaging them to encourage loyalty and conversion through website, booking engine and E-CRM. The big trends need to be a part of the overall strategy and not silos unto themselves.  Build on the basics with these new platforms and channels.
EFT: Personalisation seems to be a big theme but is this really the new customer service or is it just hype?  And how so firms achieve a level of personalisation that customers are happy with?
PT: Many hospitality companies have done a great job with personalisation from a customer or guest service and recognition standpoint. This has gone a long way to building loyalty but I am not sure how far supports marketing. 
Personalisation has also long been considered the holy-grail of effective one-to-one marketing.  But in reality few have achieved this level of sophistication in a true marketing sense.  The relevance of the marketing message is probably more critical in making our promotions and campaigns effective.  There is an element of understanding the consumer at a very personal level – the collection of customers' preferences and development of profiles based on this information will go a long way to allow marketers make their messages relevant at a particular time. And let's not forget location.  With the emergence of mobility (mobile devices, location detection and so on) relevance of the message takes on a whole new meaning: location awareness and message appropriateness.
EFT: Let us talk about device responsive websites: how do these work and what are the benefits?
PT: Device responsive websites are one of the most interesting emerging mobile trends.  Basically a devise responsive website, also referred to as device agnostic or liquid, is a website whose Information Architecture, navigation and content will transform to best suit the screen the website is being viewed on.  This is a very interesting form of relevance and personalisation based on the device itself and an inherent assumption of what type of information a consumer might need based on their device and associated location.
Here is an example: if I am viewing a hotel website on my mobile phone on the street I am probably looking to either get in touch with the hotel, find directions, edit a booking or check a quick fact.  I am probably not looking to read lengthy text describing the amenities and services or interact with a lot of media.  If I were at home on my tablet, while sitting on the coach watching TV at the same time I am probably looking for a much richer discovery experience. In this case the website would have changed the navigation to present me with the items most appropriate to the device for each situation. 
Where a device responsive solution becomes effective is in both tailoring the experience appropriately but also streamlining the management of the content for the website manager: instead of having to manage multiple solutions for each device, the website itself will change dynamically based on the screen resolution and size of the device being used and possible the location as well.  This significantly reduces the amount content to be managed and number of sites to be maintained.
EFT: When it comes to social media where should firms be focusing their energy? Is Facebook still the holy-grail?
PT:  Facebook continues to be one of the most important social platforms based on the sheer volume of consumers and amount of time they spend there.  I would not say it is the only place to focus ones efforts as each of the major social platforms have a place in the overall engagement process.  It is key to understand the intent of the consumer as they head to each network; what they are going to do there and how to engage with them appropriately on that platform.
EFT: Tell me more about how mobile marketing is developing and where firms should be focusing their energy?
PT: To be successful mobile marketing needs to continue to be relevant in terms of the message type and the location that message is viewed.  The same rules apply to mobile as they always have for any other paid media. On the one hand  there are messages that are intended to help build a brand or create awareness. Then there are messages that are more transactional in nature and intended to solicit a strong call to action such as a visit to a booking engine. Ensuring the ROI means making sure the message is tailored to the medium. Both social and mobile present a lot of opportunities to advertise but there has to be far more attention to relevance to be effective. By this I mean relevance of medium but also now with mobile relevance of location.
EFT: And what about location-based services: how are these emerging and what can we expect to see in the future?
PT: Location-based or location-aware services are basically anything that take into account your physical location in tailoring the content or in presenting content. This is a huge opportunity but again a huge consideration is that of relevance of message.  I would expect location awareness to be built into most technology we are using today in some way: device responsiveness will be the strategy to employ to assist in managing what could become an increasingly complex situation for a hotel marketer and operator.
EFT: Finally what would be your top five tips for marketers?
PT: No specific order but my five tips for marketers would be:
•   Make SoLoMo part of your strategy
•   Keep in mind that this convergence of social and mobile should be part of the overall strategy, not managed in silos
•   Keep location awareness and message appropriateness in mind and start thinking about your 'device responsive website' strategy
•   Understand the intent of the consumer for each social network in order to determine your presence at a particular social site
•   And as always… focus on 'return', both ROI and ROE (return-on-engagement)
For more insights from Paolo Torchio Vice President, E-marketing & Revenue Consulting, Sabre Hospitality Solutions join us at EyeforTravel's Travel Distribution Summit, North America in Las Vegas from September 13-14 where he will be speaking alongside 90 other industry leading experts. See the full mobile agenda and speaker line up here
Related Reads
comments powered by

Disqus