Fairmont looks to tackle evolving social platforms and search capabilities
Jun 18, 2013
Hotel companies can't afford to ignore the emerging search capabilities of social networks. As travellers increasingly access social networks with a desire to acquire knowledge, it is increasingly important to analyse how this is impacting the booking funnel. EyeforTravel's Ritesh Gupta hears how Fairmont Hotels & Resorts is approaching the challenge.
For many people the strength of the Google brand means that this is the first place they turn to plan a trip. Over the years, this is something that travel marketers have been unable to ignore. In fact every time the search engine changes the way it indexes results, travel marketers have been propelled to refine their plans.
Similarly, with every passing year, Facebook has been strengthening its clout.
At this point, however, hotel entities have focused on becoming social leaders in travel conversations. This is a recognised way of increasing awareness about a particular brand that potentially counts in the booking funnel. Hotel companies are also making it easier for guests to book directly through their Facebook pages.
So considering the strong traffic that Facebook generates, its evolving search capabilities are being scrutinised with interest. Given the freshness of some of these search features, the journey to analysing their usefulness has just begun.
Facebook and search
One Facebook development that holds real potential to increase the significance of peer reviews is Graph Search.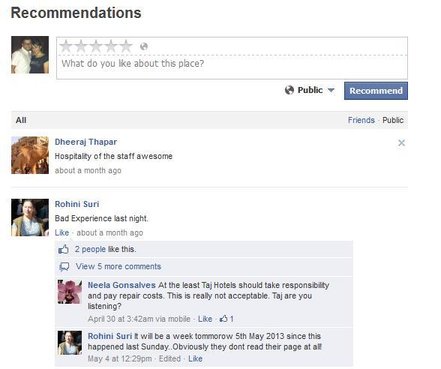 To make the most of this, hotel companies must work on their page content and publishing initiatives. This way Graph Search results that take users to the brand pages will make the most of the leads generated. In other words, the brand page needs to be enticing enough to lure users to become a fan once they reach that page via search.
From a hotel marketer's perspective, Mohamed Hussein, regional director, Internet Marketing – MEA, Fairmont Hotels & Resorts, says optimising for Facebook search in terms of content planning and brand search optimisation depends upon on the target audience.
"There are different types of content marketers can use and optimise to appeal for their target audience," he says. For example, companies should thoroughly utilise visual media because associating visuals with the proper taglines, links and location plays a fundamental role in engaging fans.
According to Hussein, brand search optimisation on Facebook involves many elements – from choosing the proper name to utilising a profile picture that outlines brand identity.
"Providing as much relevant information on all page sections and adding the location and proper links are as important," he says.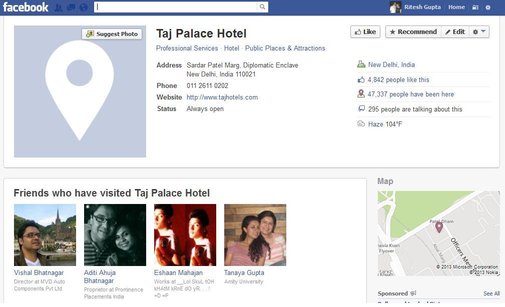 New avenues to explore
In addition to Facebook, the search capabilities of the likes of YouTube, Twitter and Google+ should not be ignored.
For instance, Fairmont Hotels & Resorts is focused on leveraging new search capabilities of social networks to actively listen and understand how its brand stands in the eyes of its social guests.
"We at Fairmont Hotels & Resorts believe that when it comes to social content, there is no one-size-fits-all solution. Having said that, we tailor our social content approach based on who are we optimising for and based on the nature of the platform we are utilising," he says.
Furthermore, the group closely evaluates the ever-evolving capabilities of various platforms and leverages them whenever it makes sense.
For example, Twitter has just introduced an advertising feature with a search flavour – keyword targeting in timelines.
"This new feature enables companies to reach Twitter users based on the keywords in their recent Tweets and the Tweets which got users engaged," says Hussein. "We started to study all related aspects of this new feature and will base our decision on how the feature enhances our social relationship with guests."
Making the most of the features
There are many different search features on social platforms that are very interesting for digital marketers, from Graph-search on Facebook to the tagging feature on Pinterest.
"From the search results sorted by date, relevance, rating and view count on YouTube to the 'Human 'Computation Engine' on Twitter that identifies the context behind search queries as soon as a search term starts trending," explains Hussein.
So how exactly should one go about optimising content for search on social networks?
Hussein recommends the following:
·         Know who you are optimising for
·         Avoid the temptation to spread your brand across all available platforms and stay focused on those that are most relevant to your customers
·         Take advantage of the diverse platform capabilities while optimising your content - Facebook timeline, milestones, and sponsored stories can serve as a good example.
Not there yet
Today we have options to search on search engines, social networks and meta-search engines.
However, comparing social search and travel meta-search, Hussein says there doesn't seem to be a deep intersection between both models at the moment.
"The meta-search model is based on rates comparison and is backed up by booking engines from different OTAs. Travellers reach out to meta-search sites when they are almost done with their research phase and it's time to check rates," he says. Graph Search, on the other hand, could better help travellers to assess travel services and learn about their peers' experiences, which normally happens in the research phase. "Of course, some hard-selling practices can find its way to the Graph Search results, yet it still lacks the dynamic pricing nature of the travel sites."
Furthermore, travellers currently access social networks with the objective of acquiring knowledge but they approach meta-search sites in buying mode.
The different search features on social platforms are very interesting for digital marketers because adding a social component to search engine results drives the same level of interest if not more. Hussein points out that Microsoft has recently announced the introduction of the 'Social Sidebar' to Bing. That sidebar will embrace related social updates from Facebook, Twitter, Windows Live, and LinkedIn. Meanwhile Google advocates its 'Search Plus Your World' – search results with personal information in mind.
"Having said that, the coming days will witness more intersection between search and social and the territory boundaries might slowly get blurred," says Hussein. "But until that happens, the majority of travellers will continue to enrich their knowledge through social networks and pass through search engines/ travel meta-search gates to buy travel services."
Related Reads
comments powered by

Disqus