Visit Finland gets set for 'biggest promotion' ever
Nov 27, 2014
From husky dogs to Northern lights, Gina Baillie shares a sneak preview of a new Angry Birds season set in the magical Finnish winter.
Most destinations around the world could but dream of a few thousand customers engaging with a marketing campaign. Not so it seems for Visit Finland. Next week, in partnership with Rovio Entertainment, the company behind the mobile game franchise Angry Birds, Visit Finland will launch a new initiative that has the potential to reach millions – if not billions – of people worldwide. 
To date, Angry Birds' games have been downloaded over 2.5 billion times.  On Monday next week with the launch of 'On Finn Ice', the new Angry Birds Seasons game episode, the magical beauty of the Finnish winter will come to life. 
"Unlike previous episodes that have been set in less specific Arctic settings, this time we're actually stating that the birds are in Finland," says Edvard Groundstroem, Executive Producer of the project. 
What's more, by setting our stories in 'actual locations' Groundstroem points to an interesting twist on Rovio's strategy to creatively combine digital with the physical.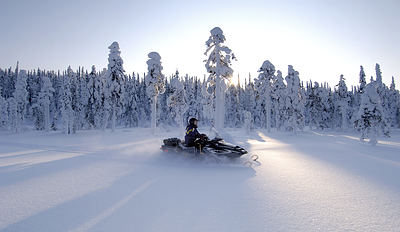 Mimicking the tradition of opening a Christmas advent calendar, the 'On Finn Ice' game episode will feature 25 different levels, released from December 1 until Christmas day.  After each level users will see 'titbits' of information about Finnish sites and cultural traditions.  
As a true storyteller, Angry Birds' fans will be pleased to know that Rovio has decided to feature a new bird – Terence's cousin Tony - from Finland, no less!
Many scenes in the game feature the famous Northern lights, Finland's wild, natural landscapes as well as the skylines of cities like Helsinki and Tampere.  Throughout the game players are introduced to important elements of Finnish culture and traditions including food, drink, and of course Santa Claus. 
Game on
Using gamification, players will learn more about Finland in a fun and memorable way – let's call this a world education in Finnish culture.  As Rovio's brand ambassador, Peter Vesterbacka - otherwise known as 'Mighty Eagle' - highlights the positive effects of play on learning, something that has been well documented in academic research.  It's also an important part of Finnish culture that Rovio is keen to export (Rovio have a number of international education through play initiatives).
So how many people are likely to visit Finland after a playing the new game? "It's hard to say…," Vesterbacka says, "but I think we'll reach tens of millions of people. It's something that hasn't really been done on this scale before and I think it's safe to say that it will be the biggest promotion of Finland ever." 
The impact of the game could, indeed, be far reaching especially as to date Angry Birds is the world's most distributed piece of entertainment.  Nine out of ten Americans and 93% of the Chinese population are said to recognise the Angry Birds brand.  
From Visit Finland's perspective, it is quite clearly "an amazing opportunity".   Says Eva Kiviranta, Visit Finland's Coordinator, PR Network and Social Media: "We're reaching totally new markets with this brand that we otherwise wouldn't be able to reach."
In fact this could be the first time that people become aware of Finland as a country, as a destination and Visit Finland as the brand that can deliver people with relevant travel information. "Even if it takes ten years or so for someone to then actually come to Finland, this is the first seed," says Kiviranta.
There will be links to Visit Finland's website from the game  featuringe information about how people can experience Finnish destinations and cultural references in the game to real life.  Already hotel owners in the physical world in Finland are excited about the Angry Birds launch and the potential it holds to bring people to Finland.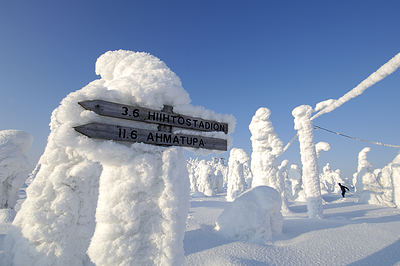 "The way I see it is that we cannot lose from this," stresses Kiviranta.  Visit Finland
What's more, not only do Rovio produce games, 47% of their revenues are generated by consumer goods.  So far there are 'On Finn Ice' T-shirts and a music video in partnership with Finnish 'cello rockers' group Apocalyptica, but there is significant merchandising potential just waiting to be tapped. 
Can't wait until next week to view how the game will look?  View the 'On Finn Ice' teaser here
Stay tuned for further updates on this story at www.eyefortravel.com. To receive a feature length in-depth case study on the project and its preliminary results, produced by EyeforTravel and to be published in early January, email gina@eyefortravel.com
Related Reads
comments powered by

Disqus